What Are Dental Implants?
Seeing a dentist about lost teeth is necessary to the general health and look of your mouth. To City, ST men and women efficiently contend with extracted or lost teeth, Dr. Dentist Two is incredibly excited to provide natural-looking dental implants to accomplish tooth replacement. A fixed implant utilizes a titanium post that acts as a substitute tooth root. A specially crafted dental crown, bridge, or full arch replaces the observable portion of the missing tooth or teeth. If you have tooth loss or require a tooth removal, set up an oral exam at DentalWorks - Hyperlingo and inquire about your oral implant possibilities.
Reviews
"Very happy to have chosen dentalworks stow very friendly and caring I'll be back for all my dental needs"
- T.S. /
Google /
Jun 24, 2020
"I needed a lot of work done and the team taking care of me were great from beginning to end."
- S.M. /
Google /
Mar 15, 2020
"Needed a lot of work on my teeth, and I just love the people here. They're friendly and compassionate; they make my visits as comfortable as possible. Highly recommend!"
- L.L. /
Google /
Mar 11, 2020
"Everyone was extremely patient and helpful. Very kind and wasnt painful."
- A.S. /
Google /
Mar 03, 2020
"They are very nice and friendly. Doctor Najum is always nice and fun to be around Regardless of what the other reviews say this is the best dentist ever"
- N.C. /
Google /
Feb 28, 2020
Previous
Next
Benefits of Dental Implants
Oral implants are commonly chosen for the substantial number of health perks they provide. As tooth restorations, dental implants:
Do not make use of adjacent teeth to remain in place
Mimic real teeth in function and visual appeal
Enable the consumption of a varied diet
Function as a durable tooth replacement alternative
Merge with the bone to help maintain jawbone wellness and strength
Offer increased chewing power and durability of tooth substitutes
Might strengthen your self-assurance with talking and any time you smile
Are You a Candidate? for Dental Implants
Customized implants are used to take the place of any quantity of badly compromised teeth, ranging from one tooth to multiple teeth. You may be an excellent candidate for implants if you have endured tooth loss, require extractions, or are not content with your existing restoration. To work, dental implants call for proper bone mass, healthy gums, and a reliable dental environment. Many individuals might require extra treatments before they are thought of as ideal candidates. Dental implants may not be considered when you are an expecting mother, smoke cigarettes, or have specific medical conditions. During your session, can help you learn if fixed implants are great for you and your goals.
Dental Implants What Is the Treatment Process?
The technique for fixed implants entails the surgical placement of the post and the attachment of a lifelike dental replacement (such as partial dentures,, or). As soon as your mouth is ready for the implant, it will be desensitized with oral anesthesia. Sedation services can also be utilized to you feel more at ease during your session. The fixed implant will be expertly positioned within the jawbone at a particular area and allotted a period of time to become one with the bone through a process called osseointegration. Once the treatment site has fully recoveredusually at least 6 months later, will position a unique fixed denture, crown, or bridge and assess the alignment of your bite.
Recovery Following Implant Placement
Patients who have this surgery could have some inflammation, bruising, and discomfort around the treated area. Prescribed or drugstore pain medication and ice packs may help take care of any post-op aches or pains. When the metal post has fused with the jaw and the custom restoration is positioned, it's important to stick to a regular dental hygiene routine with efficient tooth brushing and flossing habits. When people come to DentalWorks - Hyperlingo for their routine dental visits, we will utilize precise dental instruments to disinfect their implants and assess the function of their tooth replacements.
Insurance Coverage for Implants
Your dental implant operation or piece may be paid for by dental insurance, depending on your program. A member of our office team will get in touch with your carrier and help optimize your coverage before calculating any outstanding expenses. At DentalWorks - Hyperlingo, we hope to help you acquire comprehensive treatment for your teeth and take an array of easy payment options, such as dental financing programs.
FAQ About Dental Implants
#1: What are dental implants?
Dental implants are designed to replace missing teeth. Made of titanium, they are the longest-lasting tooth replacement solution available.
#2: How are dental implants placed?
Dental implants are composed of small titanium posts that replace the roots of missing teeth. The posts are inserted into the jawbone where they fuse with the bone for several months before being permanently crowned.
#3: How many teeth can be replaced with dental implants?
Dental implants can replace a single tooth, multiple teeth, or a full arch.
#4: Who is a good candidate for dental implants?
Patients who are missing a single tooth, multiple teeth, or all of their teeth are candidates for dental implants.
#5: Are dental implants removable like dentures?
Dental implants are permanently fused into the jawbone and can not be removed like dentures.
#6: How long do dental implants last?
When properly maintained with daily brushing and flossing as well as regular dental check-ups, it is possible for dental implants to last a lifetime.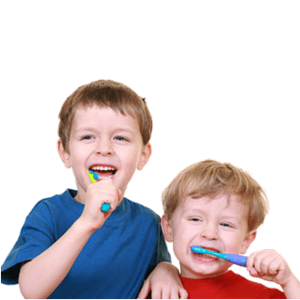 Lifelike Results for Your Smile
With the advancements in today's dental procedures, there are a range of ways to overcome the loss of teeth with the lifelike quality and function of implants. is happy to give implant-supported crown, bridge, and denture alternatives as reliable tooth replacements to City, ST men and women. To find out about your possibilities for restoring severely damaged or lost teeth, schedule your dental exam at DentalWorks - Hyperlingo today.
Related Procedures
Related Posts