Searching for quick relief during a dental emergency can be a worrisome, painful situation. Unexpected dental emergencies might result from sports injuries, trauma, tripping, or even merely chewing hard foods. and their highly skilled team provide prompt emergency dentistry in a caring atmosphere. We commonly address all types of emergency dental concerns for City, ST patients, including loose fillings, tooth pain, and knocked-out (avulsed) or broken teeth. Tooth won't always trigger pain right away, so it's very important to get your mouth examined for any unrealized. At DentalWorks - Hyperlingo, we always make every effort to offer emergency visits as quickly as we can.
Reviews
"Very happy to have chosen dentalworks stow very friendly and caring I'll be back for all my dental needs"
- T.S. /
Google /
Jun 24, 2020
"I needed a lot of work done and the team taking care of me were great from beginning to end."
- S.M. /
Google /
Mar 15, 2020
"Needed a lot of work on my teeth, and I just love the people here. They're friendly and compassionate; they make my visits as comfortable as possible. Highly recommend!"
- L.L. /
Google /
Mar 11, 2020
"Everyone was extremely patient and helpful. Very kind and wasnt painful."
- A.S. /
Google /
Mar 03, 2020
"They are very nice and friendly. Doctor Najum is always nice and fun to be around Regardless of what the other reviews say this is the best dentist ever"
- N.C. /
Google /
Feb 28, 2020
Previous
Next
Candidates for Emergency Dental Care
can have a dental emergency. Various kinds of emergencies include acute or chronic oral discomfort, dislodged or cracked teeth, oral abscesses, loose restorations (from fillings to dentures), soft tissue bleeding or swelling, and other dental injury. Receiving the urgent dental care you need as soon as possible is the most effective way to relieve tooth discomfort and safeguard your dental health. Often, it might even the between saving and losing a tooth. Due to the fact that even minor cracks and sensitivity can indicate worse problems if neglected, your best option is to reach out to DentalWorks - Hyperlingo right away for any type of dental emergency.
What To Expect During Your Visit
The requirements for care for emergency dental problems will vary for every patient. At your exam, will carefully evaluate your personal concerns before determining a diagnosis. Full-mouth imaging could be recommended to look for unobserved damage, including to the bone, tooth roots, or jaw. When we fully understand the extent of your dental condition, we will review your options for treatment. At DentalWorks - Hyperlingo, the most important goal of an urgent visit is to help with dental pain and identify damage. We want to bring back the use, look, and total health of your smile as swiftly as we can. Though, follow-up procedures might be required.
Recovery Following Urgent Dental Care
Following your appointment at DentalWorks - Hyperlingo, someone on our experienced team will provide you with guidelines on the most helpful ways to take care of your mouth based on your particular dental emergency. might give you a prescription for an analgesic or to combat infection. When your dental emergency is addressed, our team can provide advice on how to safeguard your mouth from additional damage, which could include using a specially designed nighttime mouth guard. Keeping up with good oral hygiene practices is crucial while you heal up. will be able to keep an eye on your healing when you visit us for your twice-yearly dental cleanings.
Insurance Coverage for Emergencies
Parts of your dental emergency evaluation may be paid for by your dental insurance plan. Our highly knowledgeable finances staff can help you in maximizing your plan and let you know of any likely outstanding costs. To help make urgent dental treatment more affordable, DentalWorks - Hyperlingo is delighted to accept multiple types of flexible payment solutions.
FAQ ABOUT DENTAL EMERGENCIES
What is considered a dental emergency?
A dental emergency is an issue that needs immediate treatment to stop bleeding, alleviate severe pain, or save a tooth that may broken, cracked, loosened, or is knocked out. A dental emergency also applies to severe infections or an abscess in the mouth.
What should you do if you have a tooth knocked out?
If your tooth is knocked out, it is important to save the tooth so it can be reattached by your dentist. Handle the tooth by the crown, not by the root, which is the pointed part on the bottom. Touching the root of the tooth can damage important cells that are needed to reattach the tooth to the bone. Rinse the tooth off, keep it moist, and get in to see your dentist as soon as possible.

Is a toothache considered a dental emergency?
If you think you have an infection that stems from a toothache, you need to call your dentist to be seen so he/she can identify the source of your pain and if needed, treat the infection. You should not try to treat the infection yourself.
How can a dental emergency be avoided?
Dental emergencies can be avoided by taking simple precautions. If you play sports, wear a mouthguard to prevent teeth from breaking or being knocked out. Avoid eating hard or sticky foods that can crack or break your teeth.

Should I go to the emergency room for a dental emergency?
ER doctors, surgeons, and physicians do not practice dentistry. A visit to an emergency room for a dental issue like a toothache or knocked-out tooth may result in a temporary solution such as a prescription to treat pain and/or antibiotics along with a recommendation that you visit a dentist as soon as possible.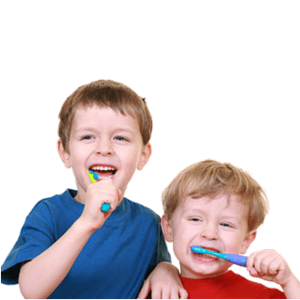 Get Prompt Emergency Dentistry
In the event that someone needs emergency dental issues addressed, DentalWorks - Hyperlingo is ready to help. and their caring team act swiftly to ease tooth discomfort, take care of dental damage, and lift any anxiety from emergency events. For quick, professional emergency dentistry aid, get in touch with our City, ST team now.
Related Procedures
Related Posts