What Is Scaling and Root Planing?
Fortunately, if () disease is found during the first phasealso called gingivitis it could be fixed with a professional dental cleaning and optimized oral hygiene habits. But when your gum disorder advances to the second stage, known as periodontitis, Dr. Dentist Two could suggest scaling and root planing (SRP) therapy. SRP is a nonsurgical periodontal disease treatment that gets rid of plaque, tartar, and bacteria from behind your gumline. To carry out this treatment, our experienced City, ST dental hygienists smooth the outer portions of your tooth roots within gum pockets utilizing precise dental instruments. SRP serves to offer a healthier atmosphere for your gumline and halt the advancement of gum disease. When you notice symptoms of periodontal disease, schedule a visit at DentalWorks - Hyperlingo to hear more information on scaling and root planing.
Reviews
"Very happy to have chosen dentalworks stow very friendly and caring I'll be back for all my dental needs"
- T.S. /
Google /
Jun 24, 2020
"I needed a lot of work done and the team taking care of me were great from beginning to end."
- S.M. /
Google /
Mar 15, 2020
"Needed a lot of work on my teeth, and I just love the people here. They're friendly and compassionate; they make my visits as comfortable as possible. Highly recommend!"
- L.L. /
Google /
Mar 11, 2020
"Everyone was extremely patient and helpful. Very kind and wasnt painful."
- A.S. /
Google /
Mar 03, 2020
"They are very nice and friendly. Doctor Najum is always nice and fun to be around Regardless of what the other reviews say this is the best dentist ever"
- N.C. /
Google /
Feb 28, 2020
Previous
Next
Are You a Candidate for SRP?
Patients may be good candidates for SRP therapy when they have red or sensitive gums, halitosis, gum diminishment, or other signs of gum disease. During your session, we will assess the spaces dividing your teeth from the gum tissues. If these gaps surpass 3 mm deep and x-rays show that there is bone loss, can provide SRP treatments. This periodontal disease option will help to lessen the size of the gum pockets. This can you manage your gums with simpler techniques. Periodontal disease identified in the earlier phase often taken care of with scaling and root planing at DentalWorks - Hyperlingo.
What Is the Treatment Process?
This procedure at our City, ST office is commonly performed in sections of the mouth over 1 – 4 appointments. To ensure that you stay comfortable, might desensitize your mouth by utilizing a local anesthetic. Sedation could also be given in the event that you feel nervous when receiving oral care. When you are ready to begin, our hygienists will use an advanced tooth scaler and handheld tools to delicately remove buildup and plaque from within your gum pockets. Your tooth root surfaces are then evened out, or planed, to lessen the spots where disease-causing bacteria may collect. Topical antibiotics might additionally be placed down into the periodontal pockets to improve dental wellness and stop bacterial accumulation.
Following Scaling and Root Planing Therapy
Swelling and gum sensitivity can develop for a few days following your SRP therapy. These problems should generally be addressed with over-the-counter pain medication and doing warm salt water rinses. Keeping up with proper oral health routines, like regular brushing and flossing each day, is necessary for maintaining your gum wellness. could also you get periodic periodontal cleanings to help reduce the risk for redeveloping infections and more efficiently care for your gum health. These periodontal cleaning sessions are generally scheduled 3 – 4 times a year and replace biannual oral cleanings.
Insurance Coverage for SRP
DentalWorks - Hyperlingo is proud to provide scaling and root planing, a reliable gum disease treatment method, which might be covered in part by dental insurance plans. carry dental coverage, our staff may call provider to ascertain total benefits before adding up any out-of-pocket expenses. Our practice takes a number of payment options, including low-interest financing, to your dental treatment more accessible.
FAQ ABOUT SCALING AND ROOT PLANING
1. What is scaling and root planing?
For patients with three millimeters or deeper periodontal pockets, scaling and root planing is recommended. This treatment removes plaque and tartar found below the gumline. This nonsurgical treatment helps improve inflamed or bleeding gums and prevents the onset of bacterial infections or tooth loss.
2. Does scaling and root planing hurt?
During the scaling and root planing process, local anesthesia will be used to numb the area being treated. This means that you should have little discomfort during the treatment. Most patients don't report any pain during this deep cleaning.
3. What is recovery like after a deep cleaning?
After scaling and root planing, you may experience numbness or slight discomfort around the teeth that were treated for a few days. You also might have tooth sensitivity to hot or cold foods or beverages for up to six weeks.
4. Do periodontal pockets heal after scaling and root planing?
Yes, they do. However, in severe cases where periodontal pockets don't heal, surgery may be needed to remove the inflamed tissue. This prevents the gum infection from progressing further.
5. What should I avoid doing after scaling and root planing treatment?
Avoid eating any hot or spicy foods until your gums have healed. Also, do not smoke or have alcoholic beverages for at least 72 hours after your scaling and root planing procedure.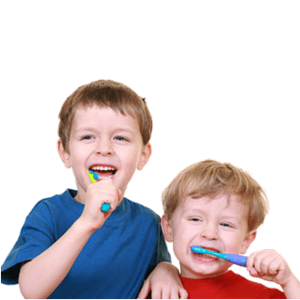 Stop the Progression of Gum Disease
With achievements in the oral care industry, it's feasible to target and eliminate the concerns that result from gum disease. At DentalWorks - Hyperlingo, our team performs noninvasive SRP treatments to address the last phases of gum disease and stop its progression. Call for a periodontal examination with at their City, ST office or reach out to our professionals for more information on SRP.
Related Procedures
Related Posts